Design and development of interactive LED wall and three terminals – a driving game, a story generator, and a MINI Clubman configuration terminal. and a black mirror ball
October 2007 - November 2007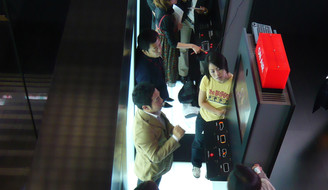 A cost effective system for multi projection. Huge shaped canvases in the exhibition are lit by slowly evolving animations that fit the mood of the exhibition.
March 2007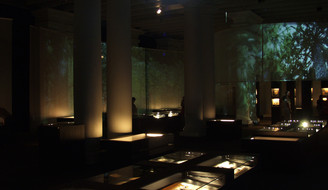 Interactive stage sets with realtime audio analysis and position tracking for George Michaels Live25 world tour.
September 2006 - July 2007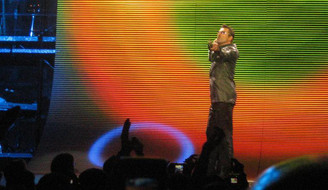 Electronic drums to create music visuals at a tour promoting the new Amstel Pulse.
July 2006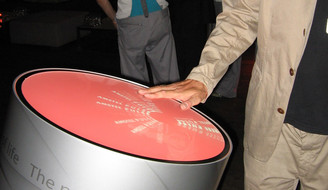 Cocoon Club realtime 360° visuals on the membrane wall surrounding the main dance floor
July 2003