"This opera questions the issues of working together, organization, decision
and control, which are increasingly central and difficult
in our contemporary world." — Luminapolis blog.
"For relaxing times, make it SUNTORY time." — Bob
April 2010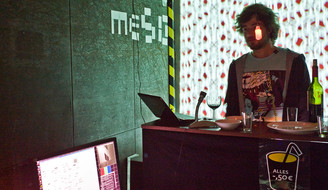 Ben van Berkel and the Theatre of Immanence – ON THINGS OF THINGS ON projection
November 2007 - January 2008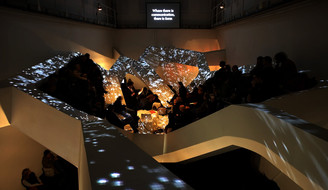 Design and development of interactive LED wall and three terminals – a driving game, a story generator, and a MINI Clubman configuration terminal. and a black mirror ball
October 2007 - November 2007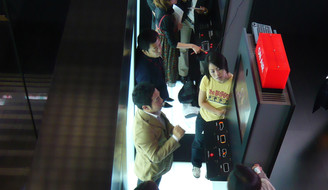 Collaborative digital media tools for a creative room
March 2007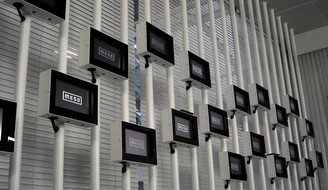 A website, 32 little TFT monitors and a barcode reader were connected to form a system where users can upload their favorite photos, and next time they enter the installation the system shows their collection on the monitors.
July 2006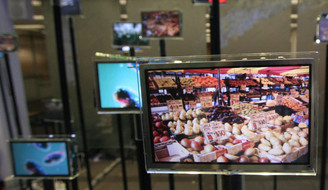 Interactive Corner Flag Dance Game and Information Terminals at the Football Globe Germany, part of the artistic and cultural programme of the 2006 FIFA World Cup™.
October 2005 - June 2006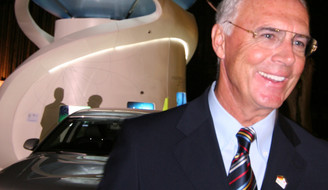 A semi virtual swiss badi at the Expo02 in switzerland 2002
May 2002 - October 2002