Union Investment, a leading international investment company with its headquarter in Frankfurt/Germany, just a stone's throw away from our office, came up with the idea of a new online information platform. It's called "IQ | Ihr Quartal" and will be used to inform their sales representatives quarterly about new marketing or sales topics for investment products. In addition, the system allows the sales representatives to further distribute those packages of digital information to banks (which sell the investment products), in an elegant way preserving the corporate look.
Our friends at crossland, a direct marketing agency based in Offenbach, designed an intuitive, presentation-like interface, while we used the JS libraries Backbone and Marionette to develop an encapsulated online app that runs more or less standalone, once all the texts and images are downloaded by the browser. Also, by doing so we managed to cut the connection between the content management in meso.io and the application, resulting in more security and a more manageable server system.
We would of course like to show you this system in a live version, but we're sorry: guest list entrance only…
Read more about the content management system behind this website:
After trying all the common approaches to content management, and finding out that they don't suit our needs, we created a new way of managing content – in multiple dimensions.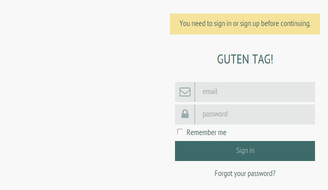 More Projects for Union Investment:

Union Investment Online Campaign "Emma"
Online media for a longterm campaign by "Union Investment"